WAYFINDING NEWS - Trail Signs Start New Wayfinding System
Jul 3rd, 2014 by Mark at PocketMaps
City Wayfinding
Wayfinding on Trails
As many of you know by now, Pocket Maps is all about Wayfinding, and when we find something in the news about it, we like to pass it along. The city of St. Albert in Alberta, Canada is taking steps to make it easier for drivers and pedestrians to find their way around with trail signs that start a new wayfinding system.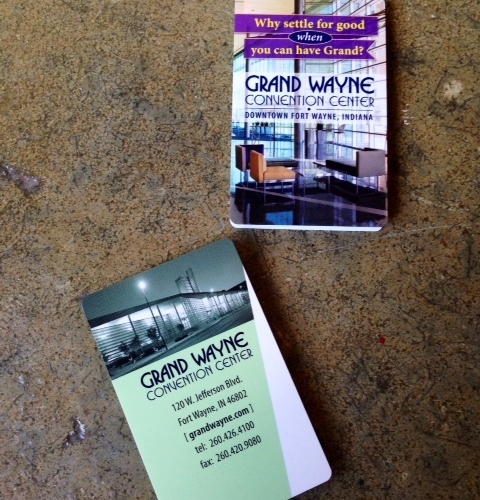 According to the article in the St. Albert Leader, the city will be installing signs to mark address numbers along the St. Albert Trail. Apparently, the city is known for its Botanical Gardens so the signs will incorporate the botanical arts brand and "the signs are also placed strategically to allow drivers a chance to change lanes with time to spare."

FYI, the St. Albert Trail is a 14.1 Km (8.8 Mi) section of road that connects St. Albert with Edmonton in Alberta, Canada. Savannah is a long way from Alberta, but we will likely give the city fathers a call to see if they may want to include some fresh, credit card sized foldable maps in their planning!
Our Pocket Maps would be handy for the lane changing problem as well because the navigator (we recommend drivers keep their eyes on the road) could chart a course in advance and avoid accidents. Here we are potentially preventing accidents in Canada!
Now, aren't you glad you stopped by and learned about the St. Albert Trail, Wayfinding and Pocket Maps all in one article! By the way, if you ever find yourself in Savannah, please stop in for a visit. Wendy, one of our two "guard dogs" will meet you at the door.

We are Pocket Maps and you contact us here to learn more about our credit cards fold up maps that would be great on the trails. We are Pocket Maps and we "Get You There in a Straight Line."