Cover Placement Mock-up
Sep 12th, 2017 by Mark at PocketMaps
Submitting files
File-prep
When submitting your final, print-ready PocketMaps files, we ask that you also provide a mock-up of your cover positions. What exactly do we mean by this? Along with your files, we also need an image showing exactly where you want your covers to be placed.
This ensures that your map is being assembled precisely the way it was intended to be.
A cover mock-up can be created in any type of program that allows you to upload images. We accept most file types including JPEGs, PNGs, and PDFs. The mock-up of your cover positions is not required to be a high-resolution image, and we only ask for some image reference to show where each cover go.
If your designer cannot provide the mock-up for you and you do not have access to programs like Illustrator or Photoshop, you can simply use applications such as Word, Paint, or Pages to create a mock-up. Upload/place your files and arrange them accordingly.

Take a look at our examples below and feel free to reach out to our team if you need further assistance.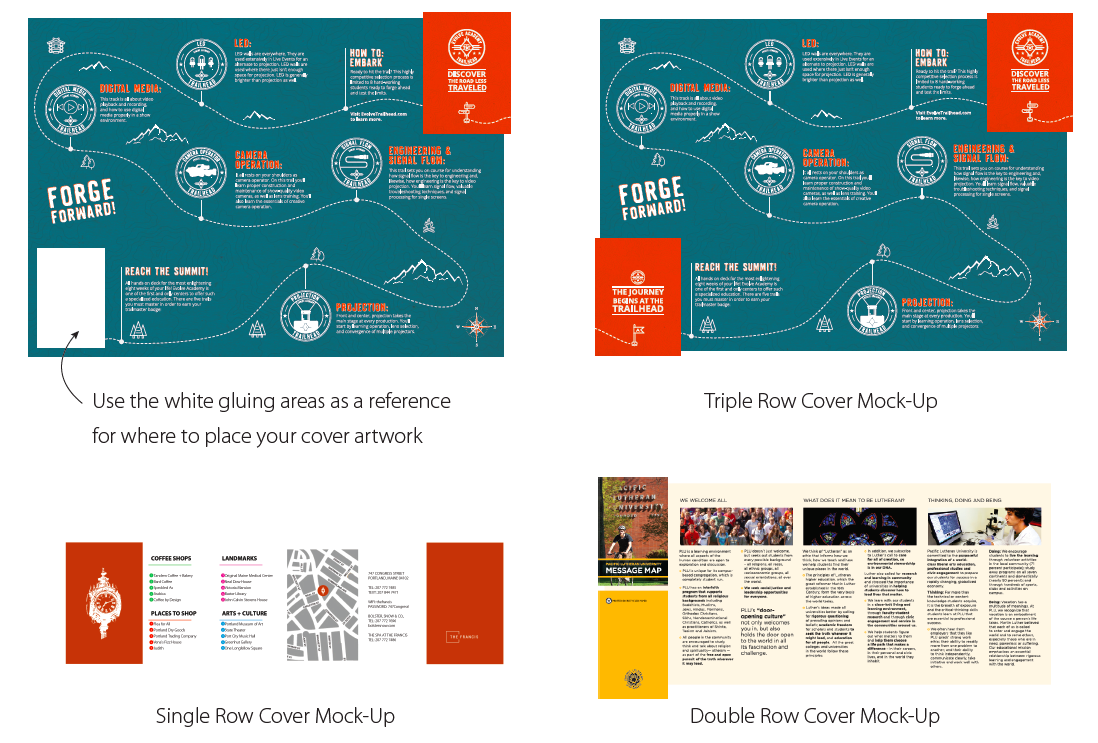 If you need additional assistance creating a cover mock-up, please contact us here, and we are ready to assist you.