Icelandair Gets First-Class Treatment with Iceland Pocketmap
Jul 18th, 2014 by Mark at PocketMaps
Folding Maps
Trade-show / Expo marketing ideas
City Wayfinding
Guerrilla Wayfinding
Icelandair's Marketing and Communications Coordinator for the Americas Michael Raucheisen and his team were brainstorming ideas for new marketing collateral when they stumbled upon PocketMaps. The convenient Grab 'N Go PocketMaps inspired a new way for our popular three-row layout to be utilized: a country map.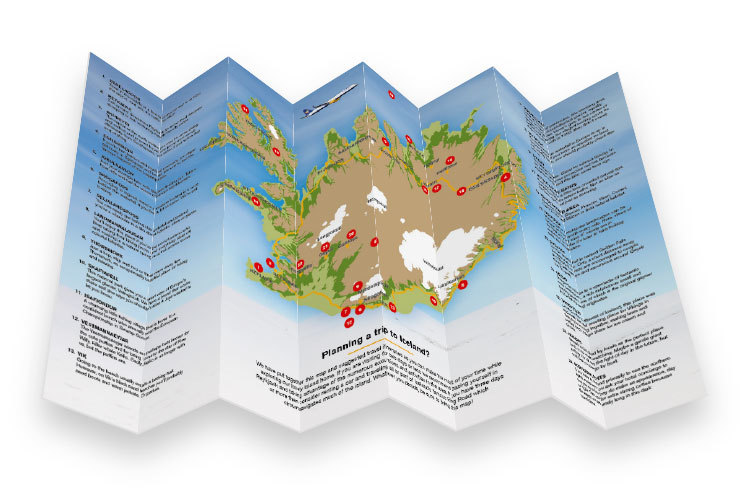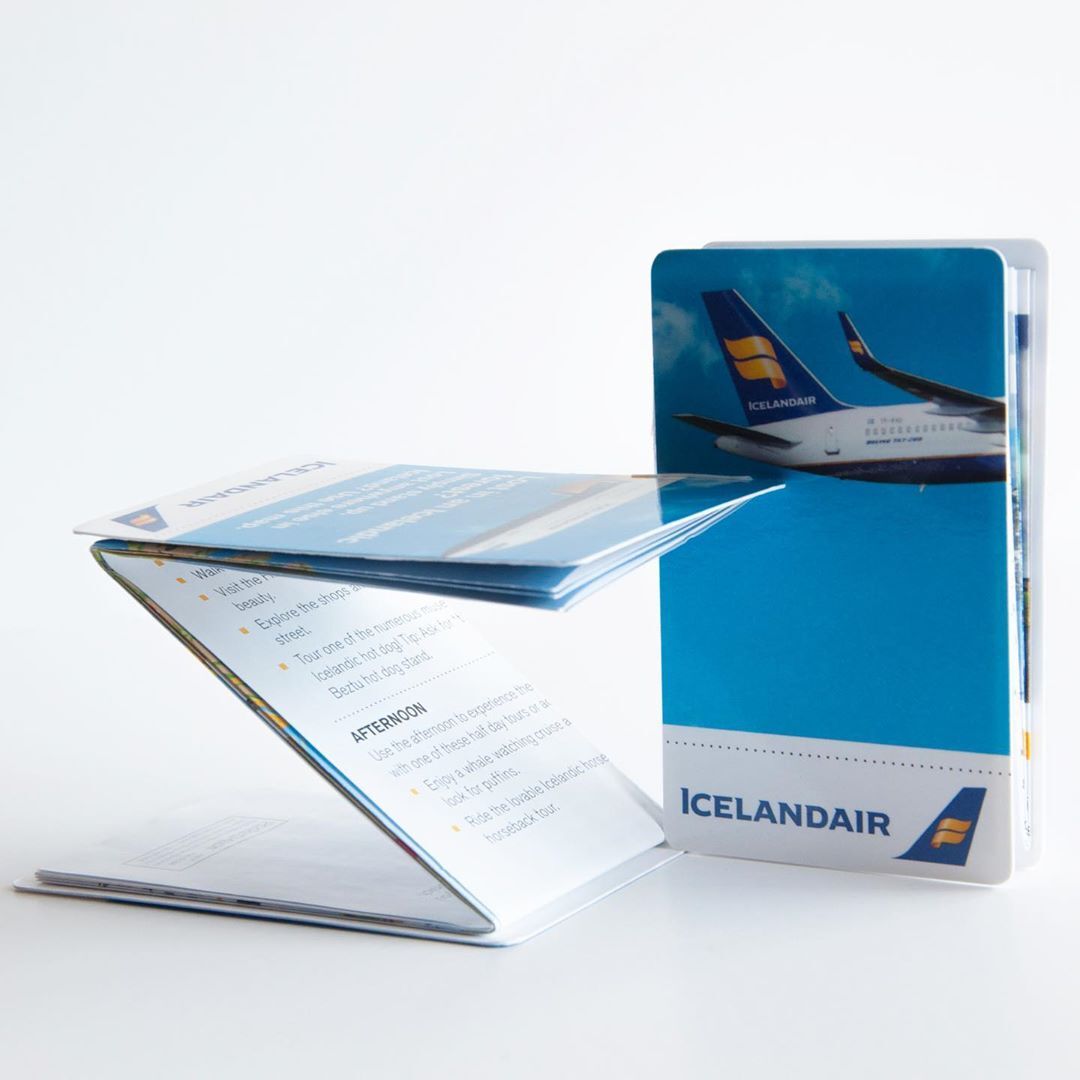 Raucheisen shares that "the maps have been a hit at travel shows, events, or just as a small gift for travelers going to Iceland."
Some of the cities and campuses that have utilized the city-style Pocket maps include Savannah and Tarleton State University, but Icelandair is the first to put a country map on one side of the fold-out map. On the flip side, the map provides suggestions for short stays of 1-2 days in Iceland to longer stays spanning a couple of weeks.
The goal, of course, is to entice people to visit Iceland, and if they're already in-flight, the Pocket maps encourage them to explore all of what Iceland has to offer with the easy-to-fold and find map. Pocket maps CEO Mark Minoff says, "Most people who see this Pocket map say, 'Wow, this makes me want to visit Iceland. It did for me!"
Mark is now planning a trip to Iceland after reading some of the suggestions printed on the Icelandair Pocket map. "There is no way I am going to miss out on visiting 'The Land of Fire and Ice' sometime in my life; it should be on everyone's bucket list," he says. He's most excited to experience the Golden Circle Tour for up-close views of the Thingvellir National Park, Gullfoss Waterfall, and Geysir area hot springers and geysers.
If you're curious about this nickname for Iceland, take a look at National Geographic's "Fire & Ice" video which shows Iceland as "a land of contrasts, constantly in flux, and always primed to take your breath away."
For more ideas planning your visit to The Emerald Isle, visit Tripadvisor's Iceland page.